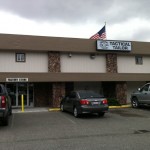 I am a gear whore and proud of it. I own more "gucci", real-world gear than any airsofter should and am perfectly OK with that. When I first started playing, there was very little knock-off gear being made, so the majority of us had no choice but to get the pricey operator-grade gear. Granted this is back when airsoft was a $1000 USD club and paying $250-400 for gear was the norm. I started out with a Tactical Tailor 1-piece MAV with X-Harness which served me well for many years. Over time, I picked up random Tactical Tailor pouches that I still use to this day, my favorites being:  Zipper Utility, Large GP, Small Radio, 3L Hydration Carrier, Quad 40mm, and the list goes on. In fact, I can't think of one purchase I regret from TT!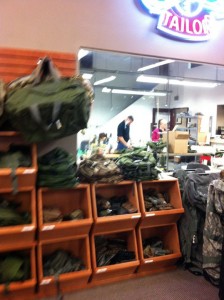 Now, I have family in Seattle, WA and just few minutes south is Lynnwood… Tactical Tailor HQ! Once I learned they were so close, I giggled like a little girl. Arriving at the shop was pretty uneventful and from the outside, you would be hard pressed to know it was even there.
Once inside, the smell of new gear was overwhelming! To the left were rigs, clothing and bags and to the right, pouch-mecca. All the pouches were organized by color, then separated into bins by type. All the pouches I lusted after online were at my fingertips. To the right of the shop was a sewing room behind a large glass window. Juki sewing machines and massive rolls of fabric, but I didn't see anything being made. After an hour plus of fondling gear, I picked up: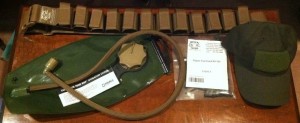 12rd 40MM Belt in CB (My Review)
3-Liter Source Hydration Bladder
Zipper Pulls
Operator Cap "I'd rather be waterboarding" in FG

Going in, all I had in mind to walk out with was the 40MM Belt.. see how well that worked out? Overall I had a great experience. The courteous staff and large selection was far more than I had anticipated and will be sure to stop back in the next time I am in town. If you are in the Seattle area and have the means, I highly recommend stopping by for some serious gear pr0n.
I leave you with photos of my little girl Lucy modeling the new cap: